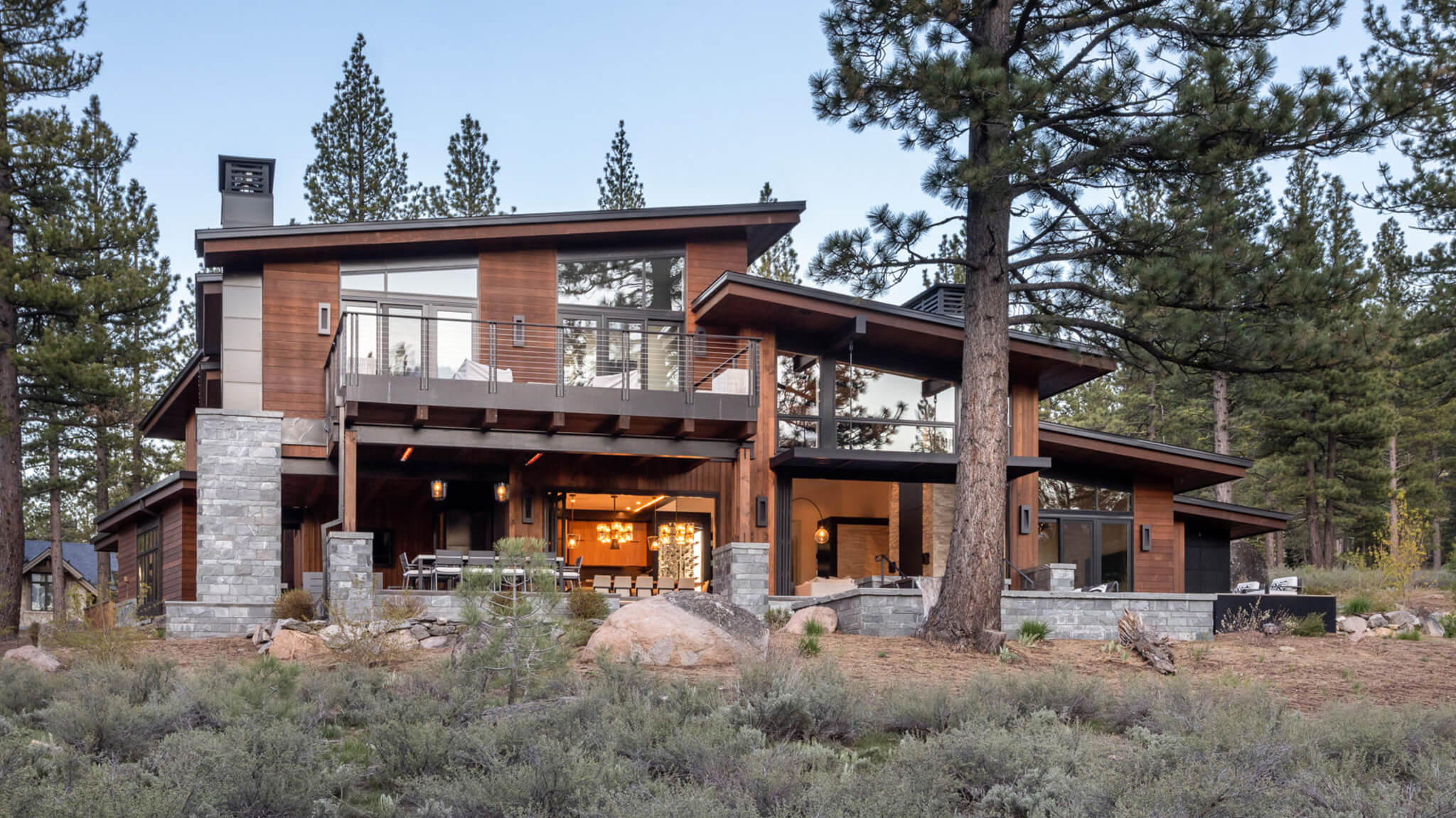 Dunsmiur 406
Truckee, California
Description
This mountain retreat is a peaceful getaway for its San Francisco-based owners. Set within a majestic forest of Jeffrey pines, the compact site offers views out to the Sierra mountain range.
A contemporary roofline combines low slope shed roof elements with flat roof forms. Cedar siding and quartzite stone veneer metal panels are complemented by a black metal-clad chimney.
The home's great room floor plan is ideal for entertaining, with an abundance of indoor-outdoor space. A transparent wine storage unit functions as a sculptural design element, drawing attention toward the spacious kitchen and dining areas. Structural steel beams that span the great room ceiling add a rich design detail and reinforce the long-span structure, facilitating a column-free space.
Both upper-level bedrooms have access to an expansive balcony, which extends over an outdoor dining area on the ground level. And a terraced pathway off the master bedroom leads to an in-ground, stainless-steel spa.