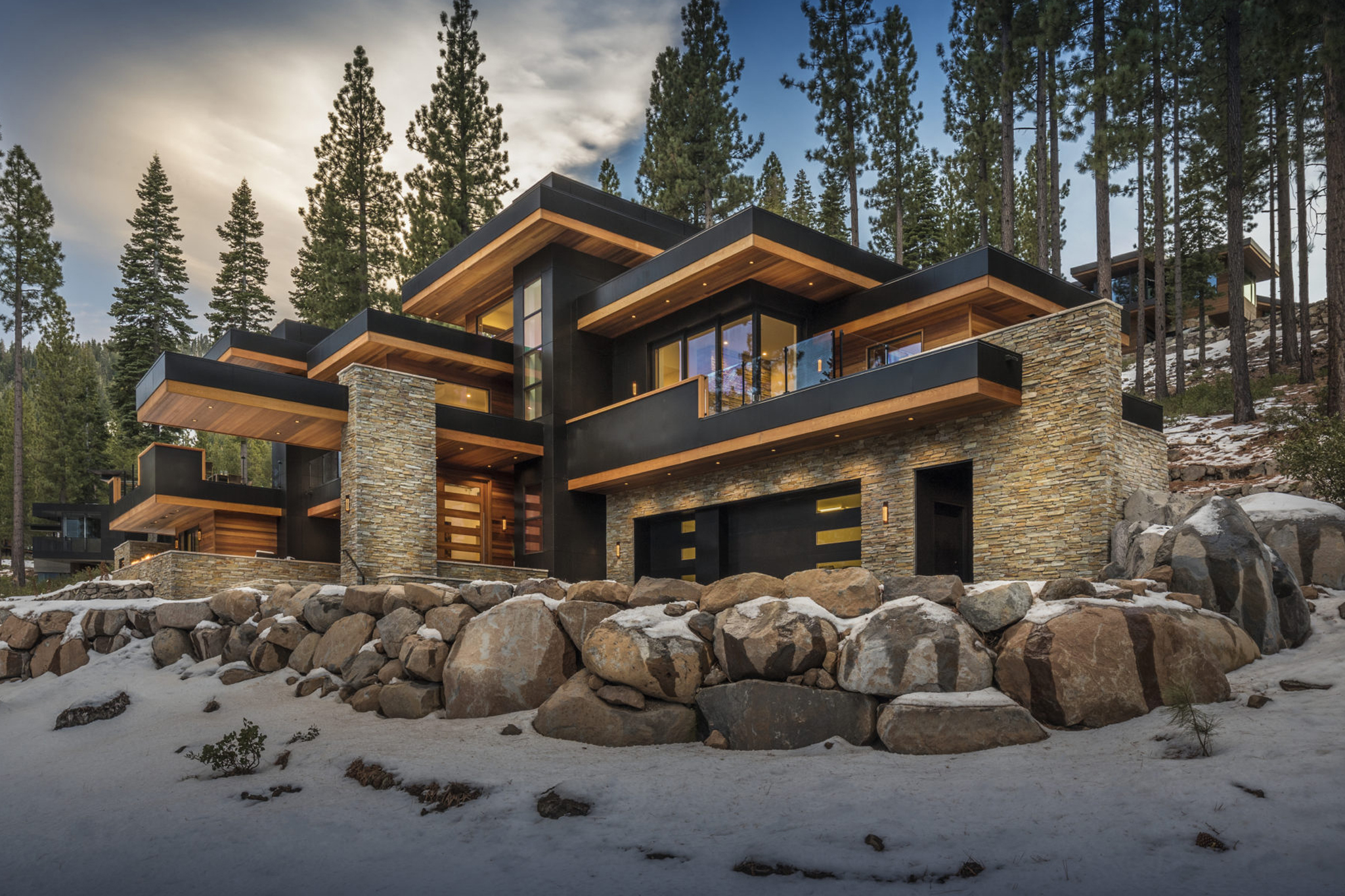 Carson Vista 581
Truckee, California
Description
Design finesse and engineering skill brought this Martis Camp residence to life on a challenging hillside site. Its striking cantilevers, which extend the roof and floor elements beyond the structure below, are signature design elements of the four-level home.
The primary double roof structure is supported entirely by the central stone fireplace, with no other supporting columns or bracing. And the dramatic cantilevered roof that shelters the house's entry approach is supported by an asymmetrical stone wall to the side. These engineering achievements are even more impressive given the structural requirements to manage snow loads in this climate.
Careful planning and consideration of adjacent properties enabled the KS|a design team to maximize views and outside living spaces while maintaining privacy.
Interior spaces reflect the client's preference for clean lines, simple aesthetics, and a concealed structure. The installation of six sliding pocket corner door systems in primary living spaces ensures that nothing obscures the amazing outside views.
KS|a has also designed several other homes for this client.
Photography – Martis Camp Realty