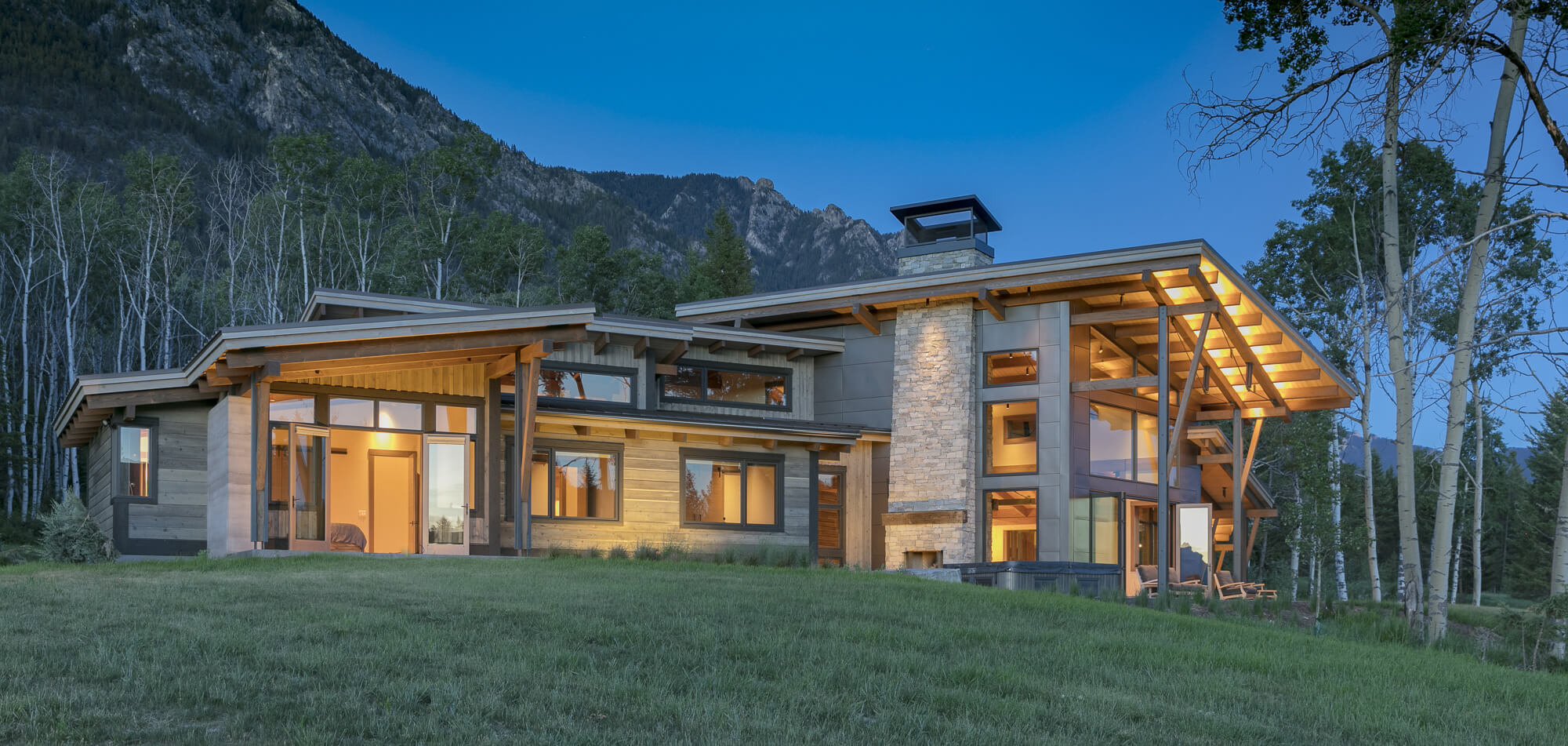 Radium Hot Springs
Radium Hot Springs, BC
Description
This four-bedroom family cabin serves as a mountain getaway for its Calgary-based owners. Positioned on the margin of an Aspen and spruce fir forest, the home sits on a wooded lot, above a lush meadow.
An abundance of wood, stone, and steel convey warmth throughout the home's exterior and interior environments. Innovative materials include a rammed earth wall system constructed with local soil and other natural raw materials. This durable edifice adds rich texture and enhances soundproofing.
Designed for convenience, the single-level open floor plan includes a loft above the great room that serves as a convenient sleeping space for the kids. A bowstring truss separating the dining room and great room provides a column-free space that fortifies the structure during heavy snow loads on the roof.
To help blur the distinction between indoor and outdoor spaces, an expansive window wall system in the great room offers scenic views of the Bugaboo mountains.