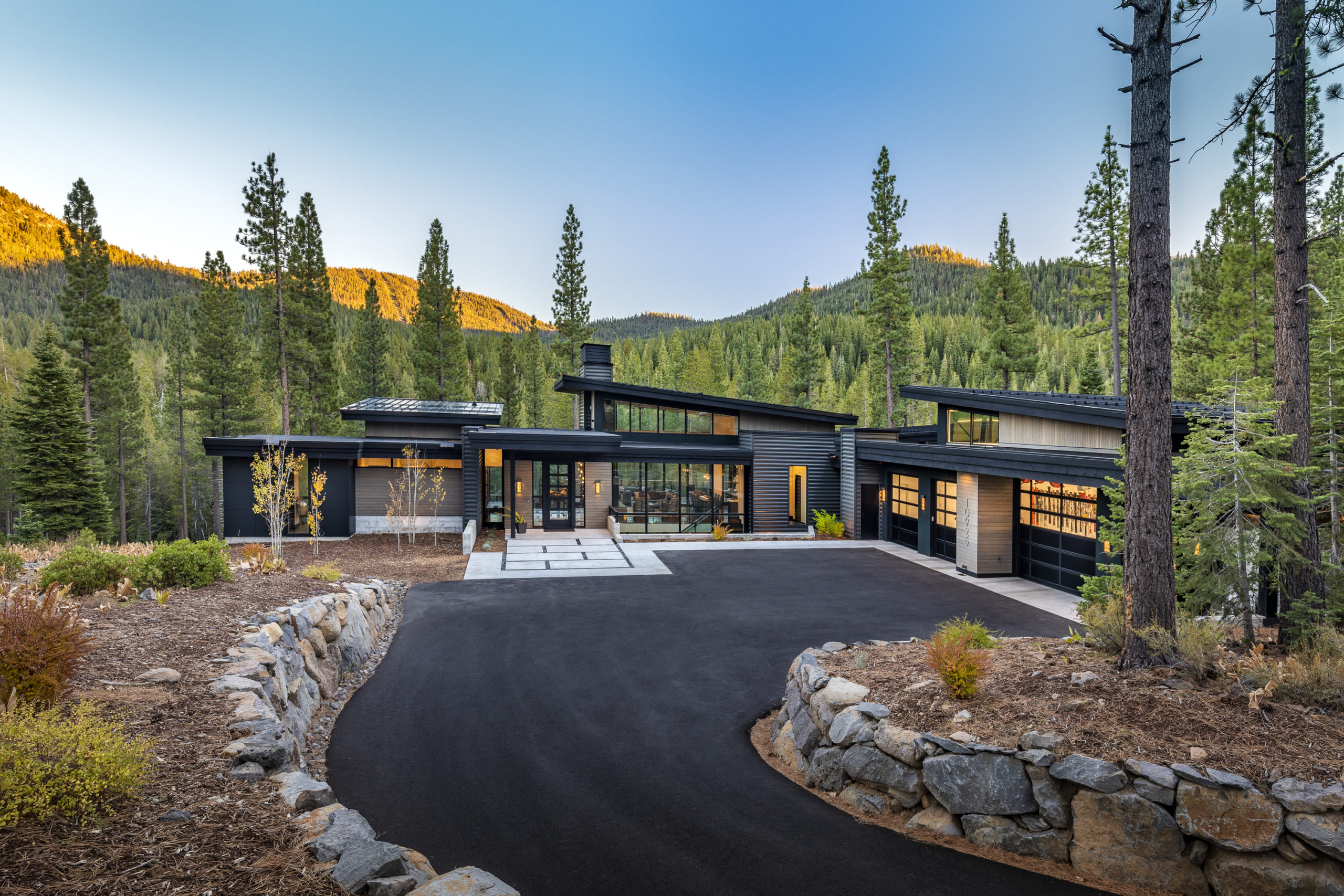 Wyntoon 162
Truckee, California
Description
This secluded home is the second Martis Camp residence for its San Francisco-based owners. The family's desire to apply the lessons they learned from their previous homebuilding experience led them to KS|a.
Set back from the road and toward picturesque forest and mountain views, the home is nestled into its large private site. The low-profile roofline mimics the mountains it faces, and the structure rises and falls like the scenic hills that envelop the property.
Stone and steel panels are prominent materials on the façade, limiting exterior maintenance. A dramatic steel fireplace and floating steel-and-glass staircase anchor opposite ends of the double-height great room, which is wrapped in clerestory windows to bring additional daylight into the space.
The owners' love of outdoor living resulted in a multitude of open-air spaces that naturally flow from the interior living areas. Outdoor amenities include a fire pit, spa, and patio, which leads directly to a trail network extending through Tahoe National Forest.
Photography – Martis Camp Realty