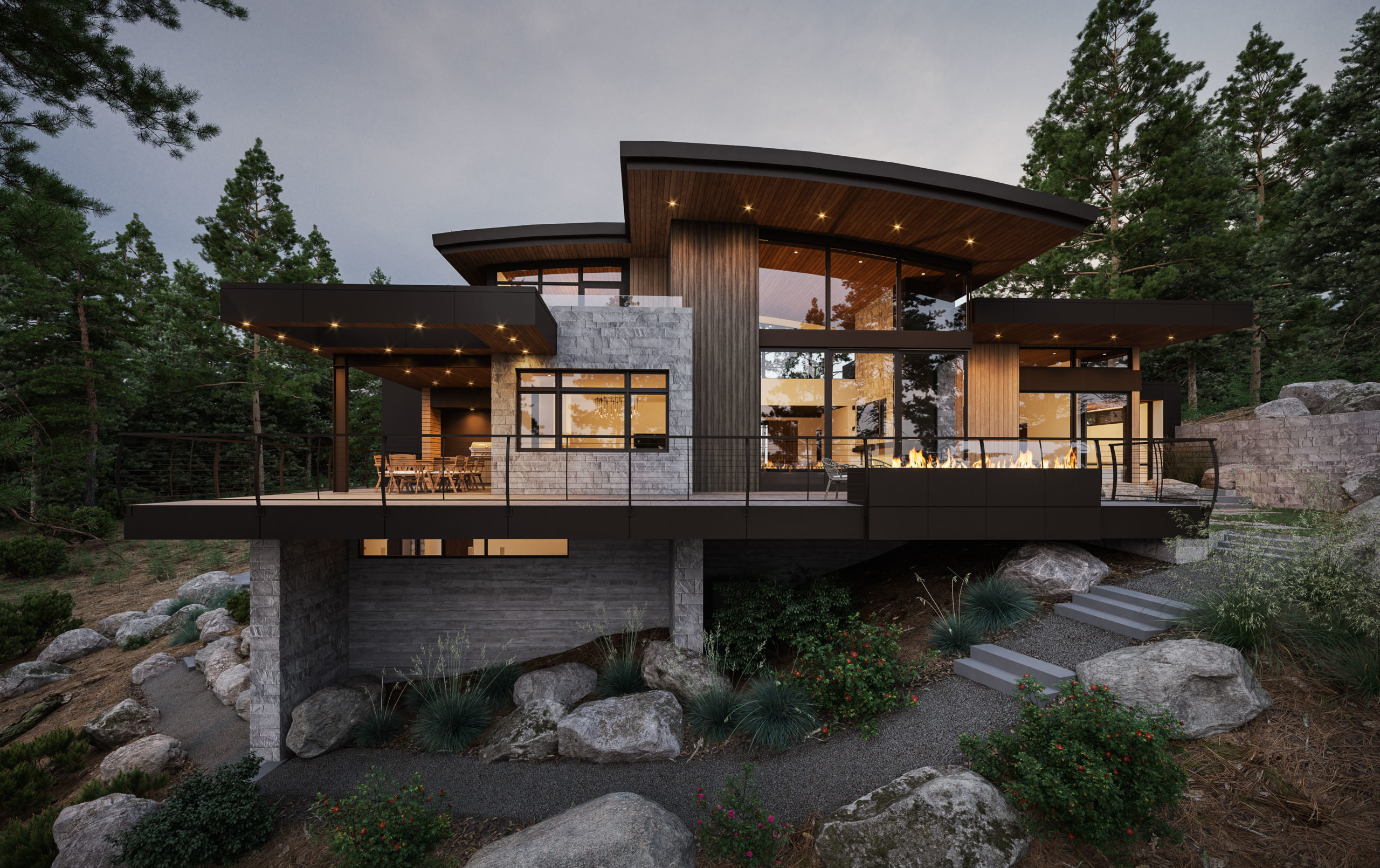 Clear Creek 9
Carson City, Nevada
Description
Located in the Clear Creek Tahoe community, this contemporary mountain home is positioned on its hillside site to maximize privacy. The three-level residence offers amazing vistas of the Sierra Nevadas.
The structure's sculptural form combines asymmetrical arched roofs with flat roofs. Low-maintenance exterior materials include metal panels, stone, and charred wood siding.
Designed for convenience, the open floor plan combines a great room, kitchen, dining room, master suite, and garage on the main level. Floor-to-ceiling glass maximizes views to the surrounding landscape and mountains.
The steeply sloped site made it possible to bring natural daylight into the lower-level spaces, which include a bunkroom, guest suites, a fitness room, and a family/entertainment area that walks out to a private terraced spa. And an upper-level guest suite provides a rooftop terrace experience that connects to the sky.
Several large granite boulders on the original lot are reintegrated as landscape outcropping elements, enhancing the rustic beauty and privacy around the home.