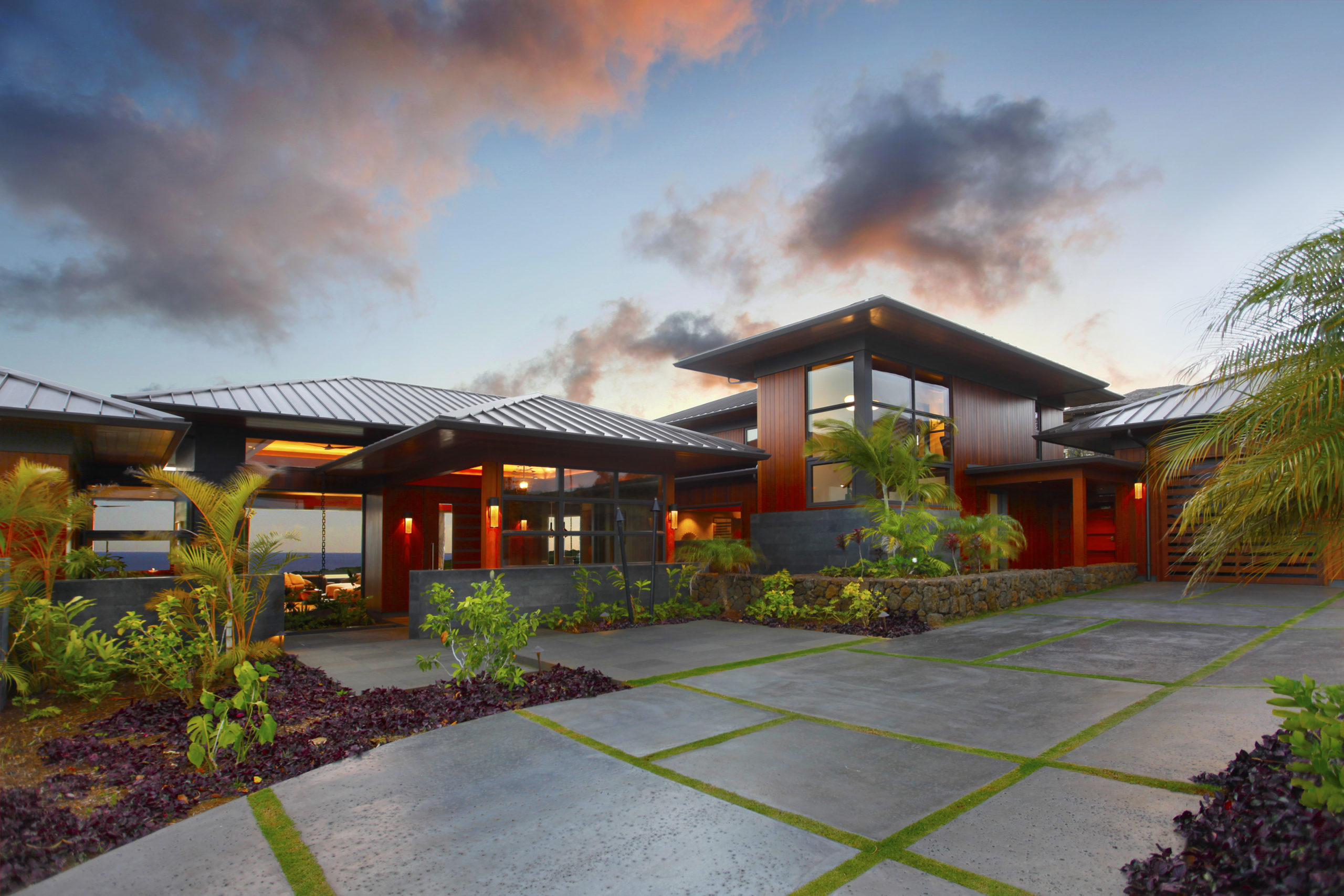 Kahalawai 7
Koloa, Hawaii
Description
The contemporary tropical style of this distinctive home helped expand the Kukui'ula community's design guidelines and influence future development on Kauai's south shore.
Positioned on a hillside, the property capitalizes on unrivaled views of the ocean toward the southwest and mountains to the northeast.
The home is clad in clear cedar, locally sourced volcanic stone, and cut puka lava. These tropical materials were selected for their ability to withstand harsh environmental conditions and blend with the surrounding landscape. Simple hipped-roof forms are connected to flat-roofed, transparent circulation spaces, supporting large expanses of glass.
A soaring great room has pocketed sliding glass doors that open to an expansive lanai on the ocean side and intimate garden areas on the mountain side.
Several layers of stone terracing step down the steep site, helping to protect against the prevailing trade winds.
Environmental studies and wind and rain patterns guided the design process, ensuring the property functions effectively and maximizes the owner's ability to enjoy outdoor spaces.