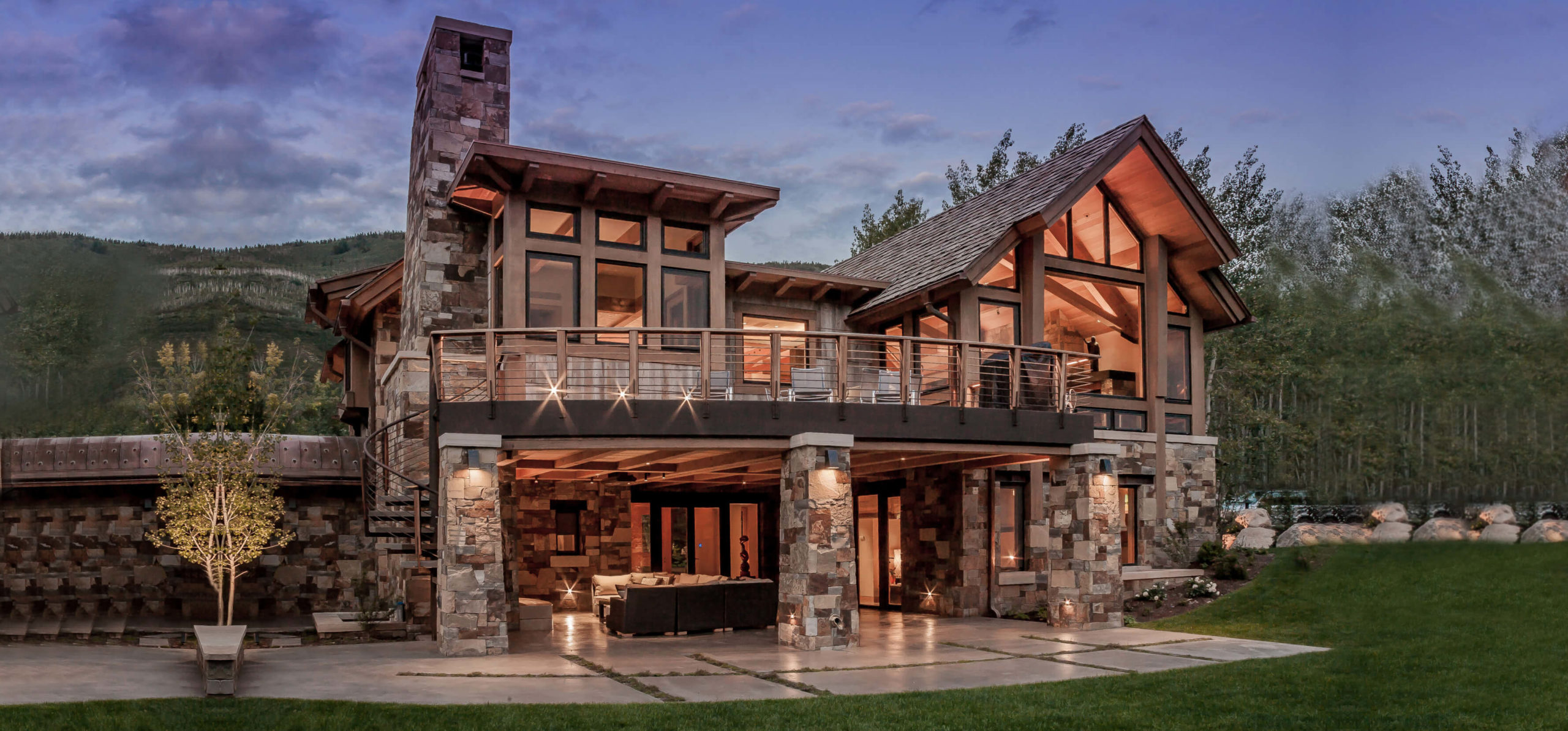 Crystal Lake
Aspen, Colorado
Description
Two single-family homes and a detached accessory dwelling unit (ADU) are situated on this picturesque lot at the south end of Aspen.
The striking structures combine wood shake gabled roofs, custom blend natural stone veneer, reclaimed siding, and expressed timber. Curved structural elements above the entry and mudroom are accented by standing-seam copper, and the entry doors are clad in extruded bronze.
An upside-down space plan positions primary living spaces to enjoy exceptional views up and out to Aspen Mountain. The gabled great rooms feature expansive windows, heavy timber scissor trusses, and a precast black concrete fireplace and hearth with a stone veneer. European-style tilt and turn windows and doors are crafted of solid extruded bronze.
On the ground level, a covered outdoor room is kept comfortable year-round through a wood burning fireplace and ceiling heater. The three-level home is connected by a tube steel spiral staircase as well as an elevator.
This project was designed and managed by KS|a principals during tenure at Charles Cunniffe Architects. Architect of Record- Charles Cunniffe