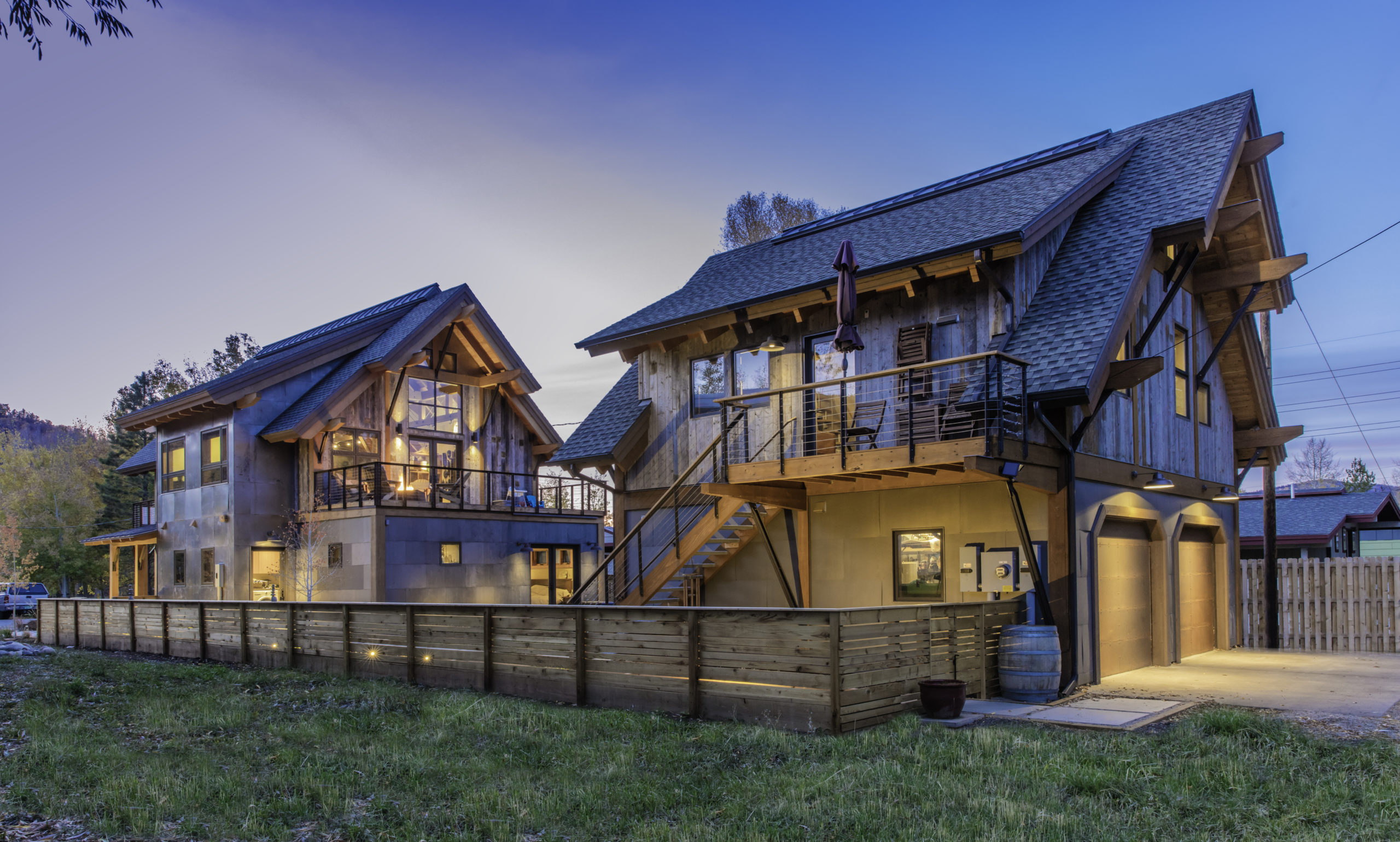 Pearl Street
Steamboat Springs, Colorado
Description
Thermal efficiency distinguishes this eclectic home, designed by KS|a Partner Tim Stone for his own family. Located in the historic Brooklyn neighborhood outside downtown Steamboat Springs, the property includes a two-bedroom accessory dwelling unit (ADU) where the family lived while constructing the new home.
Richly detailed with timber, the contemporary design features simple gable forms that reflect the old town mountain vernacular. The home's siding is composed of reclaimed corral fencing, a sustainable building material that requires no maintenance.
Triple-glazed windows and continuous insulation contribute to a tightly sealed building envelope that dramatically reduces energy usage. The naturally ventilated home has a heat recovery ventilator that delivers fresh air to the interior spaces without the need for air conditioning.
Second-floor views of Emerald Mountain and Mount Werner drove an upside-down floor plan with main living spaces on the upper level and three bedrooms at ground level. Eastern and western decks maximize opportunities for outdoor living.