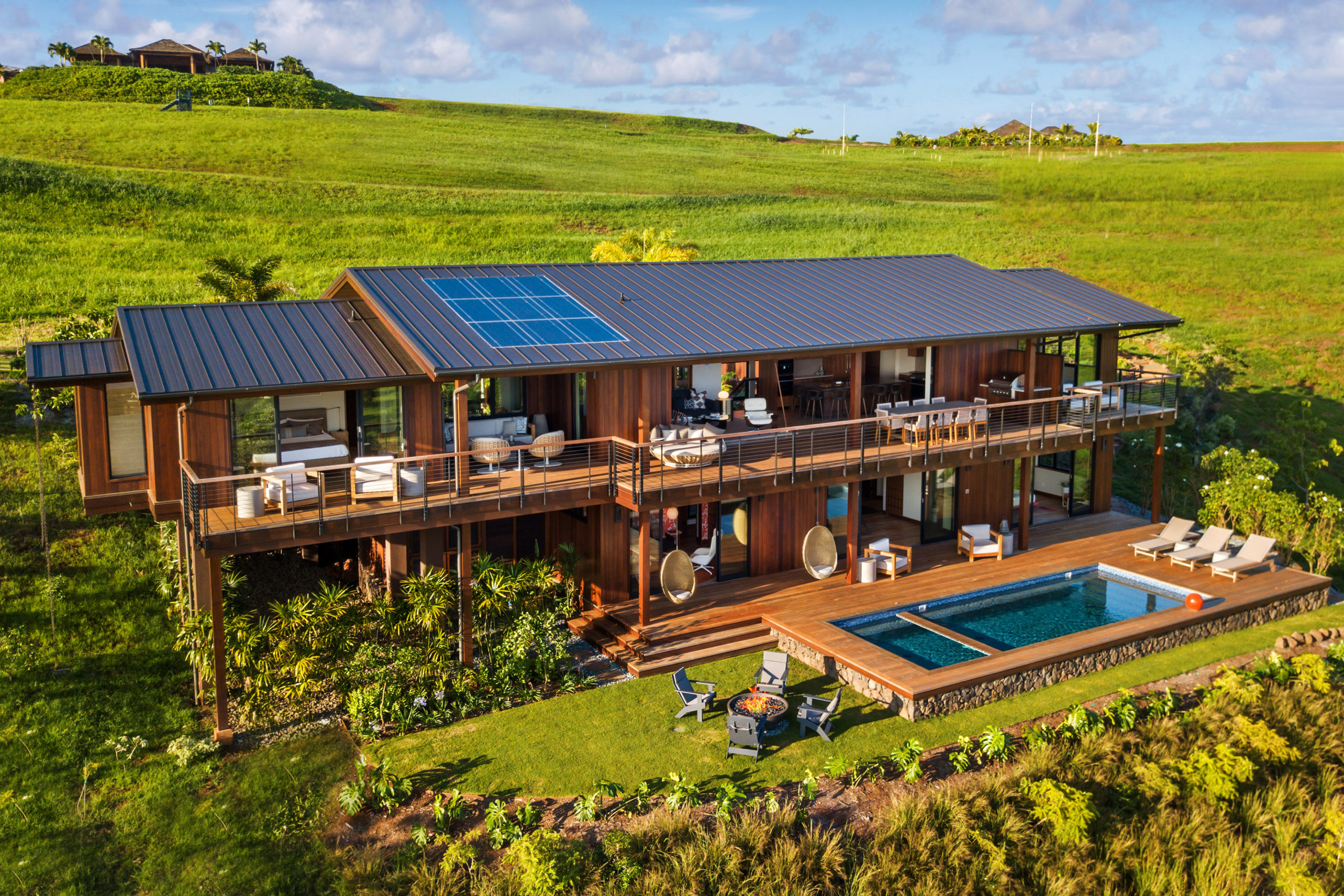 Hale ʻo luna o ka lāla 38
Koloa, Hawaii
Description
This multi-generational family home features a traditional Tahoe lodge design with contemporary elements.
On the main level, a large gabled great room with heavy timber trusses functions as a gathering space for the extended family. This open living area is framed by a rustic fireplace at one end and a custom kitchen range unit at the other. Both are crafted of locally sourced granite. A massive glass wall opens to an expansive outdoor seating area that overlooks the forest.
Four identical suites on the second level are designed to provide each family member with equitable accommodations.
The upper level functions as a bunkhouse space for the grandkids, with built-in bunk bed units, a shared bathroom, and an entertainment space with a pool table, shuffleboard table, and lounge area.
A double-deep garage at the base of the house provides generous space for storing snowmobiles, bikes and other recreational gear.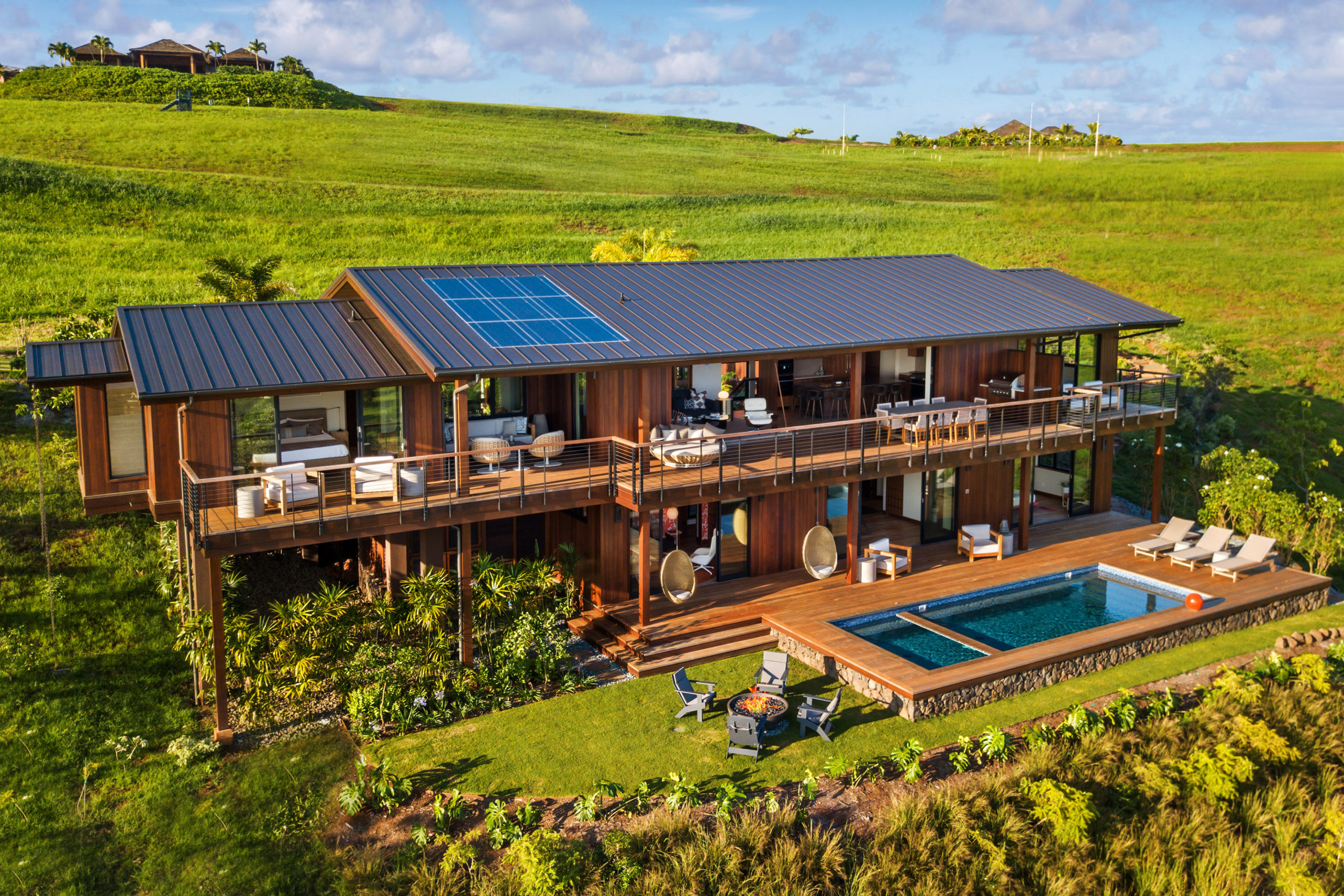 Nearby Projects